One of the fastest-growing Bollywood contemporary radio stations in the UAE, Mirchi 1024 FM has appointed Praxis Advertising as its new creative agency on record. Following a multi-agency pitch process, Praxis was awarded the account for its fresh ideas and extensive experience in the entertainment industry. Praxis Advertising will be responsible for the content strategy of the station's social media pages and other marketing collaterals in the UAE, infusing a fresh approach and extending the brand's persona into its communication. Brij Bhalla, CEO, Dolphin Recording Studio LLC was quoted as saying, "We are confident that Praxis Advertising will bring out the essence of brand Mirchi for this region."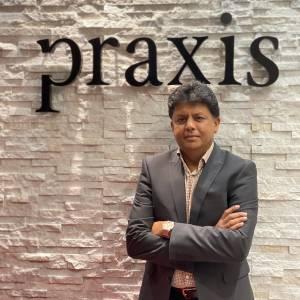 Amitabh Swarup, CEO, Praxis Advertising, adds "There's nothing more exciting than working on an entertainment brand. We are happy to partner with Mirchi 1024 FM and look forward to doing some industry-defining work".
Amitabh Swarup – CEO, Praxis Advertising
Brij Bhalla – CEO, Mirchi 1024 FM
South Asia's number one radio station, Mirchi boasts of award-winning RJs, engaging content and an incredible audience reach. Having established its stronghold in Dubai for over eight years, they have re-entered the market through a partnership with Dolphin Recording Studio LLC.
Mirchi offers customized and unequalled content to its discerning audience, bringing music from India to their listeners in the Middle East along with Bollywood's latest gossip, news and updates. Mirchi's most-sought-out RJs will also bring some of their best shows like 'Mirchi Murga', 'Purana Jeans' and more to the market.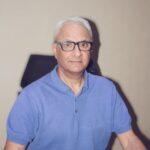 About Praxis Advertising
Priding in fostering boutique agency culture in the region, Praxis have been instrumental in shaping the marketing success of local, regional and international brands for the past 22 years with creativity, content & strategy.
A turnkey marketing solutions company with a strong team across the UAE and India, Praxis creates thumb-stopping content. From snackable to shoppable, their content strategy covers every aspect of the customer journey – awareness, engagement, intent to purchase. In a nutshell, from mind, to heart to cart.