GEMS WORLD ACADEMY
GEMS WORLD ACADEMY
Message Message on the Wall
At GEMS World Academy – Dubai, the school has a deep and genuine commitment to provide an education that is unsurpassed anywhere in the world. Their mission is 'Education for a Better World'.
Praxis was commissioned to revamp the school branding and highlight the USPs across various touchpoints across the vast school. The imposing school foyer was given a facelift with a distinct & vibrant design template. A signature welcome wall remarkably carved out with the messaging of His Highness Sheikh Mohammed bin Rashid Al Maktoum forms the over-arching communication highlighting the Center of Excellence for entrepreneurship, innovation and environmentalism.
The entire parent engagement foyer was created with the USPs and offerings of the school. For an institute which proudly boasts of some of the most impressive features and facts, a unique design showcasing the 50 facts of the school was installed in the reception foyer. To complement the high ceiling of the foyer, specially designed language pillars highlighting the different languages offered at the GWA Language Institute was installed as an art piece.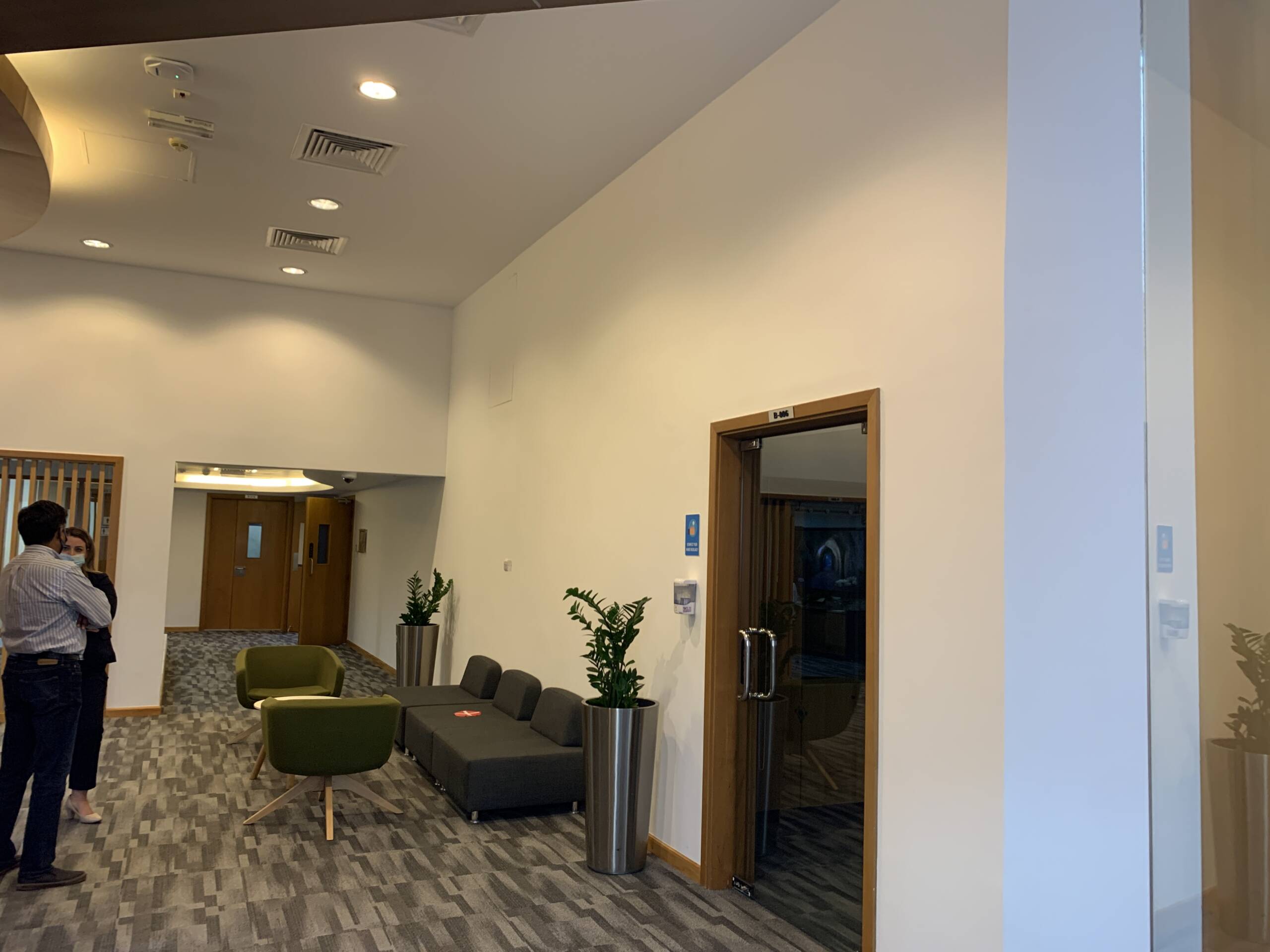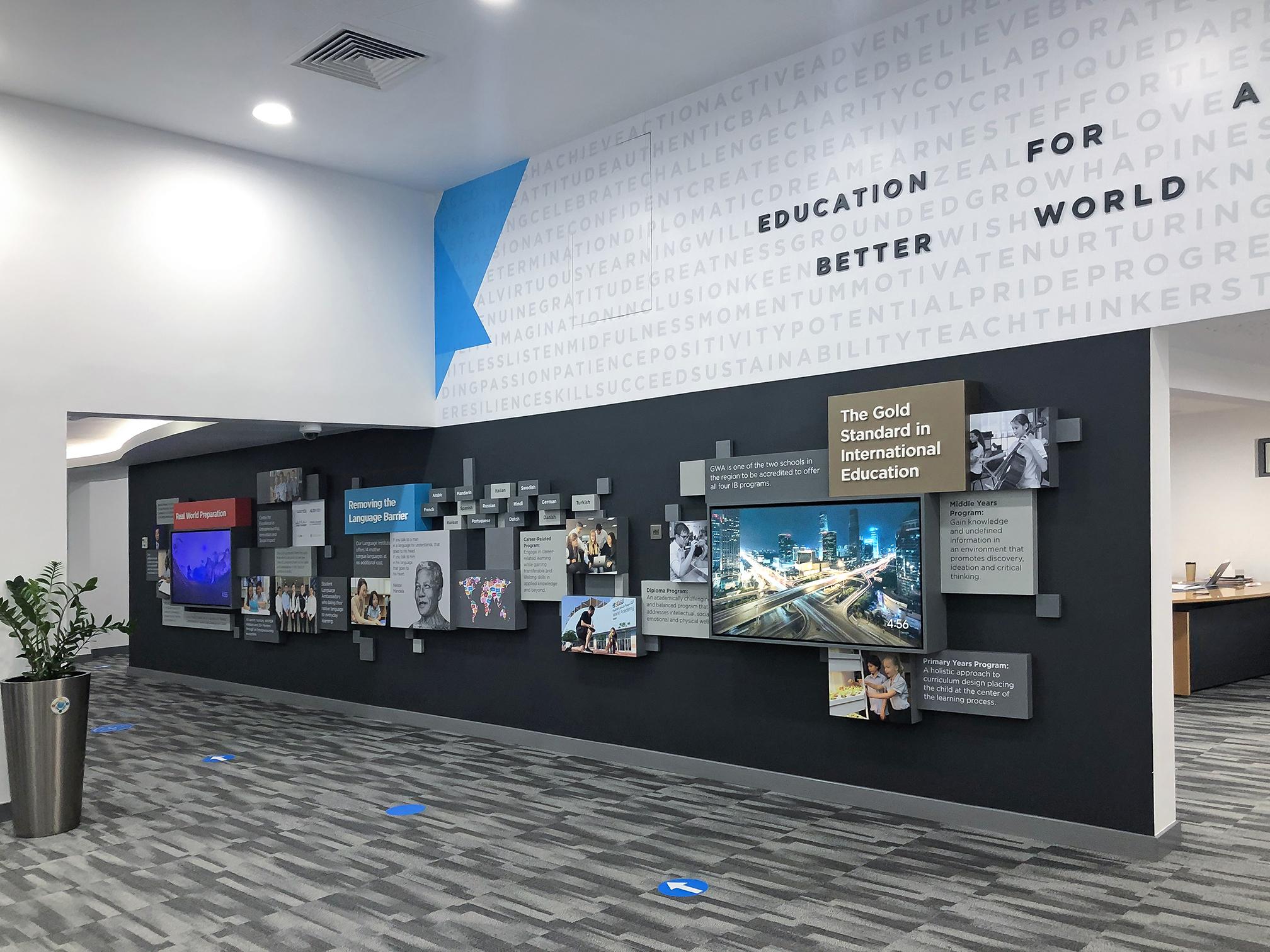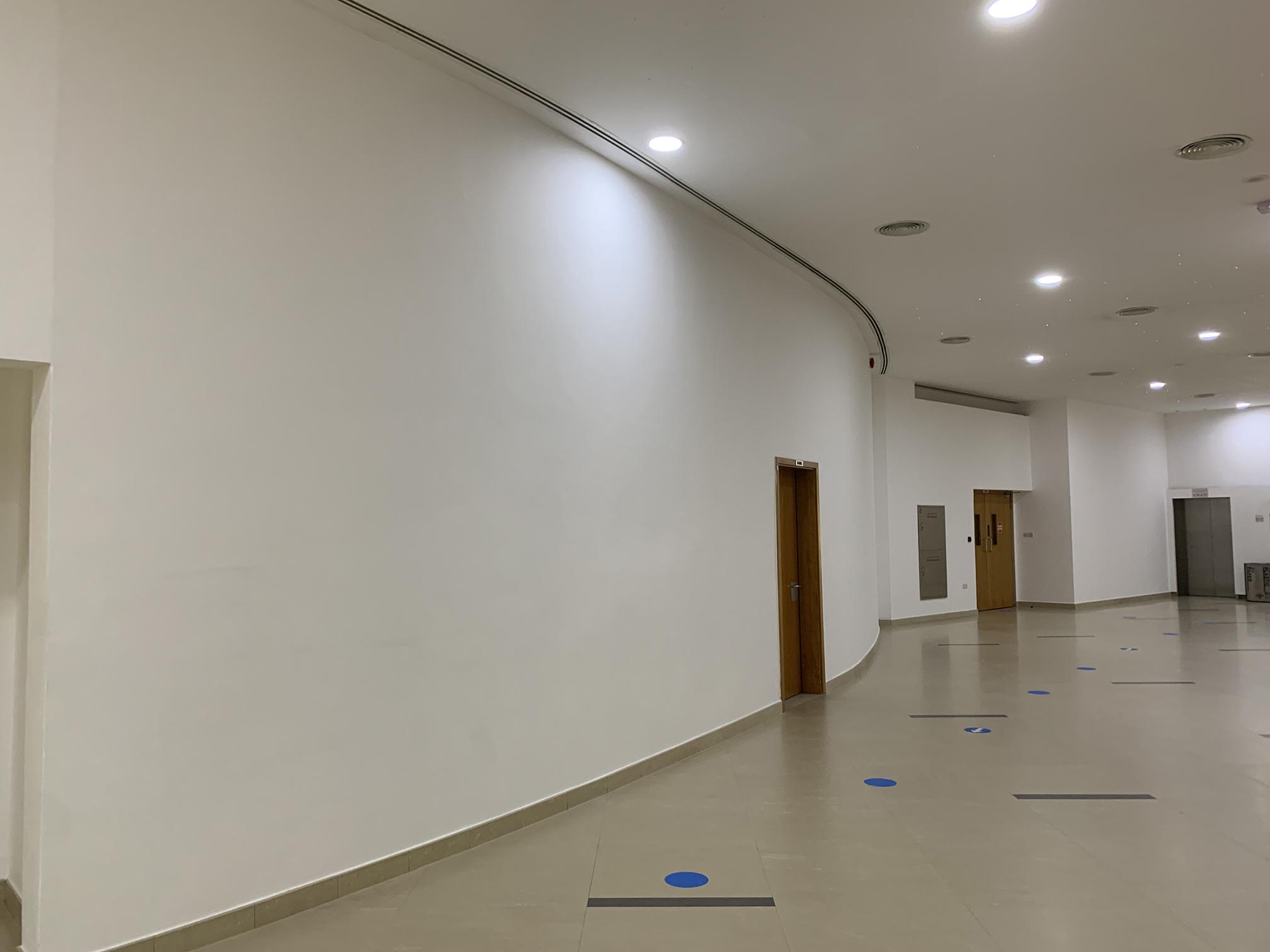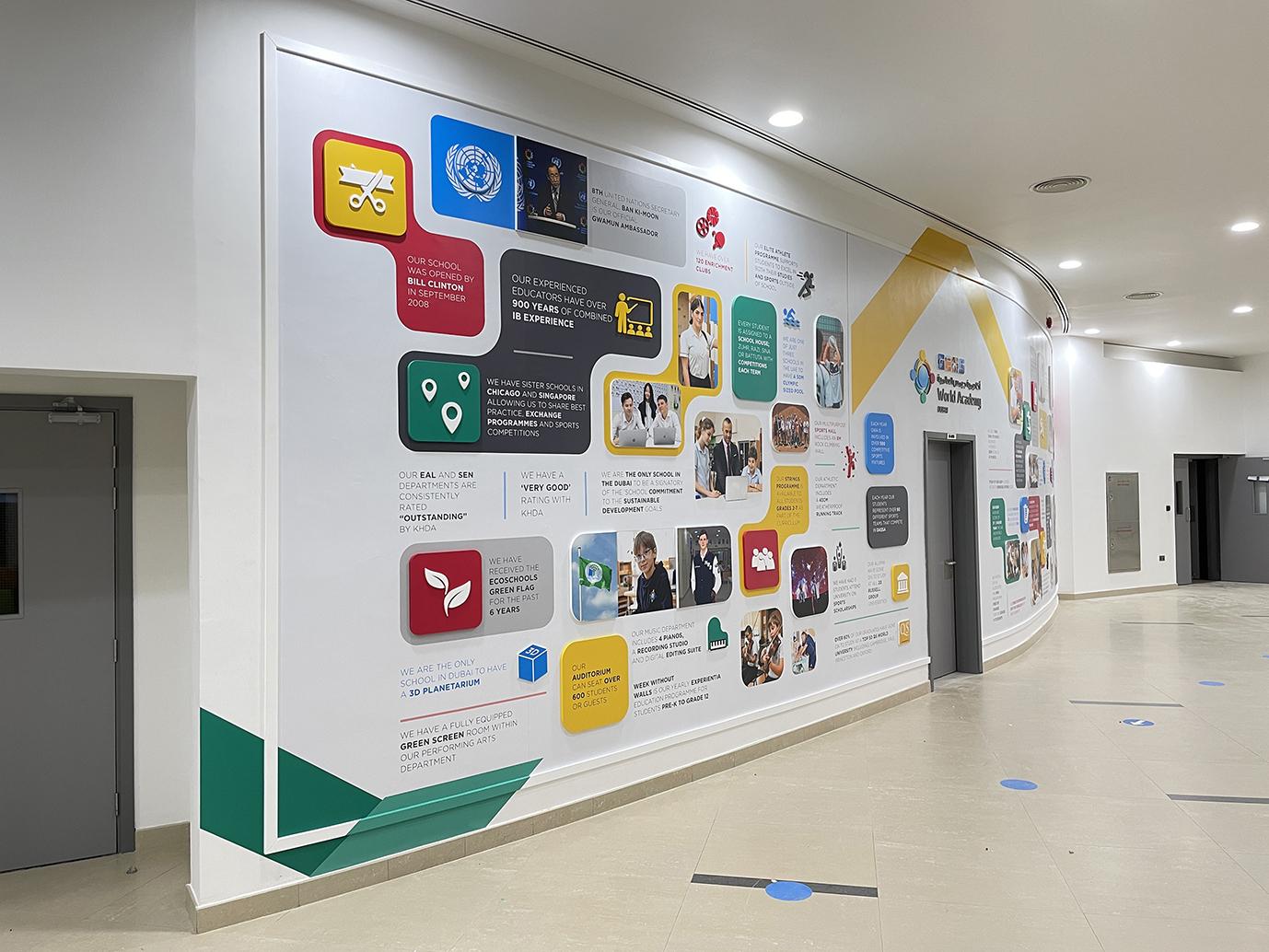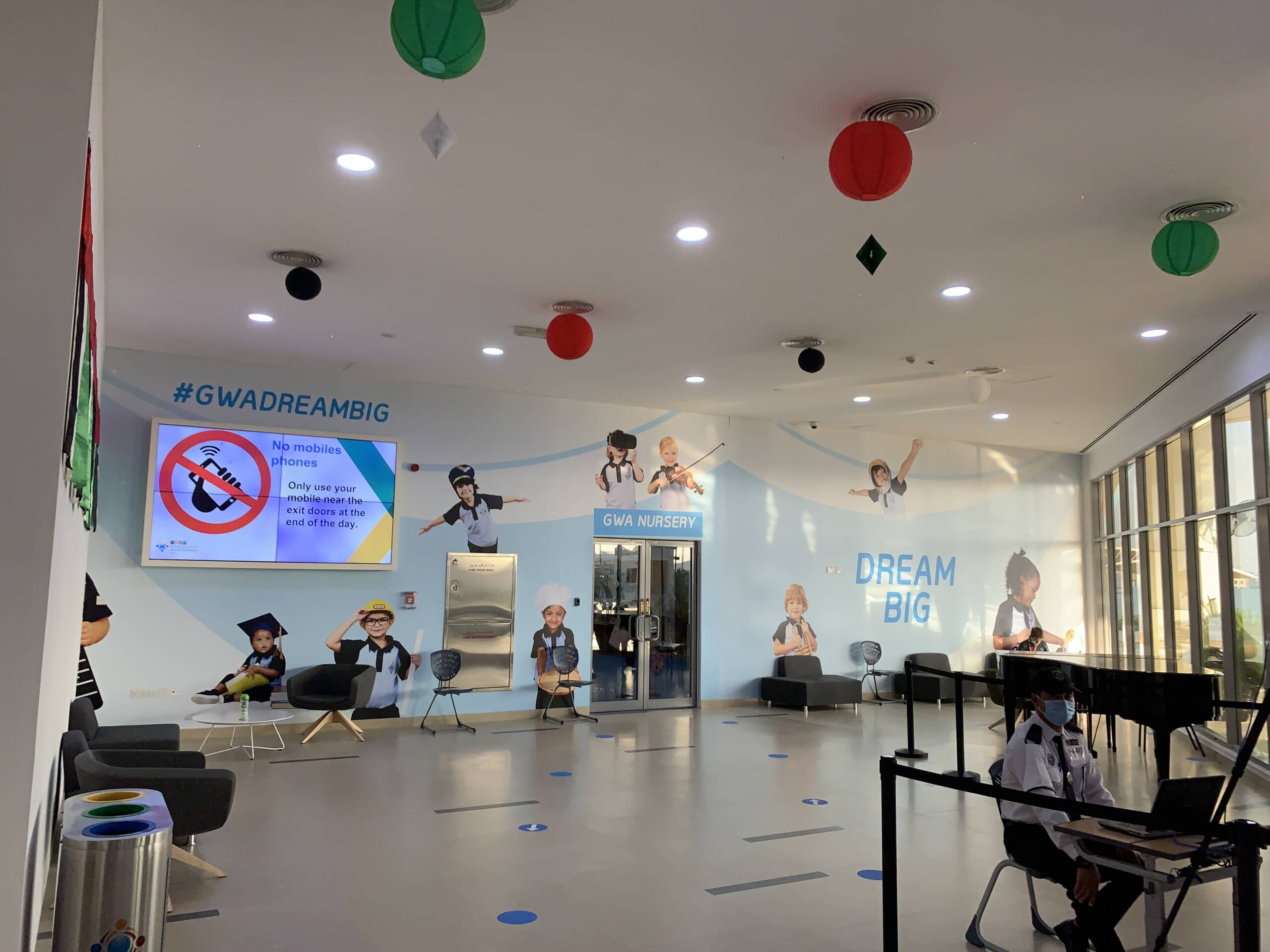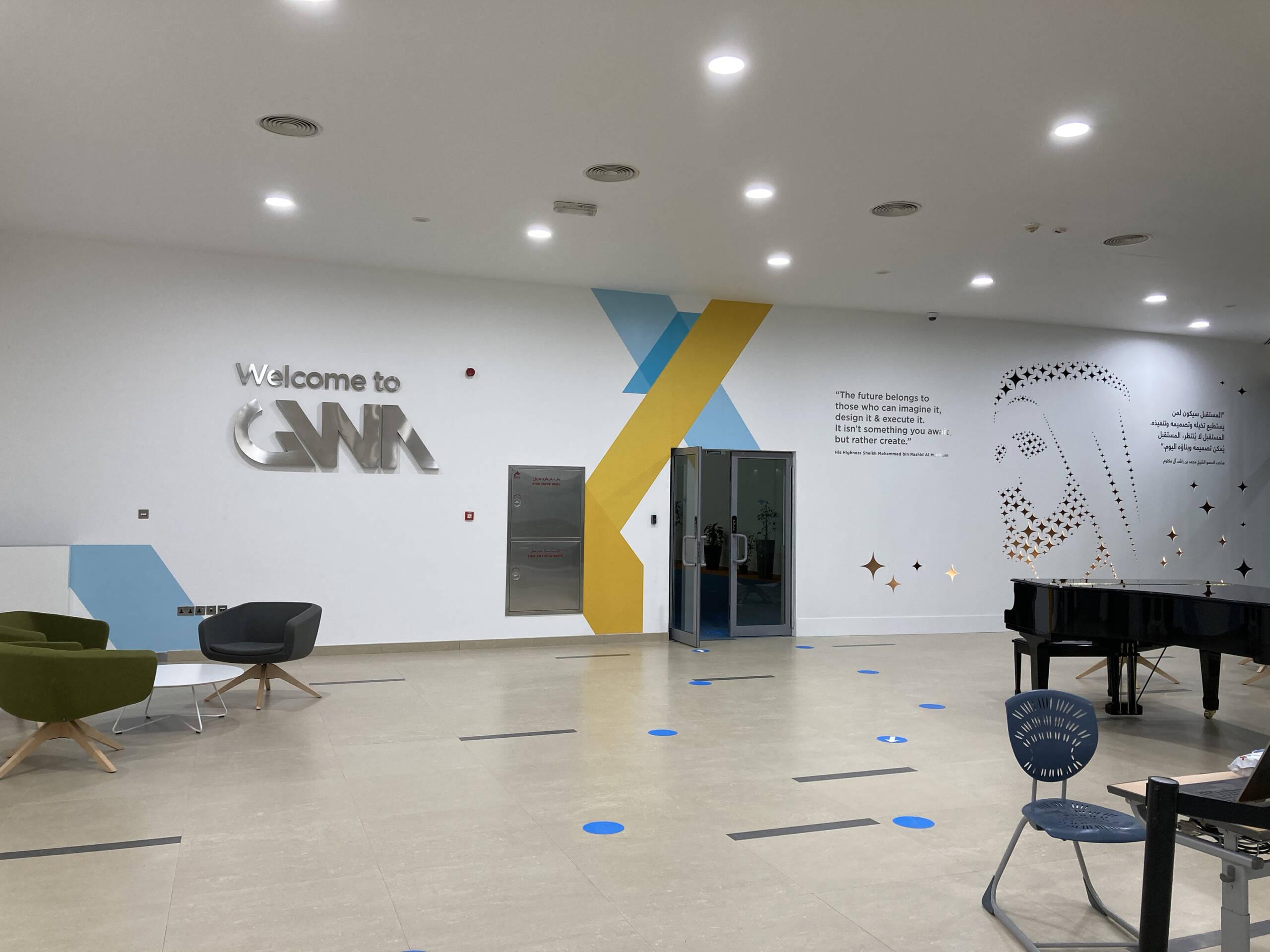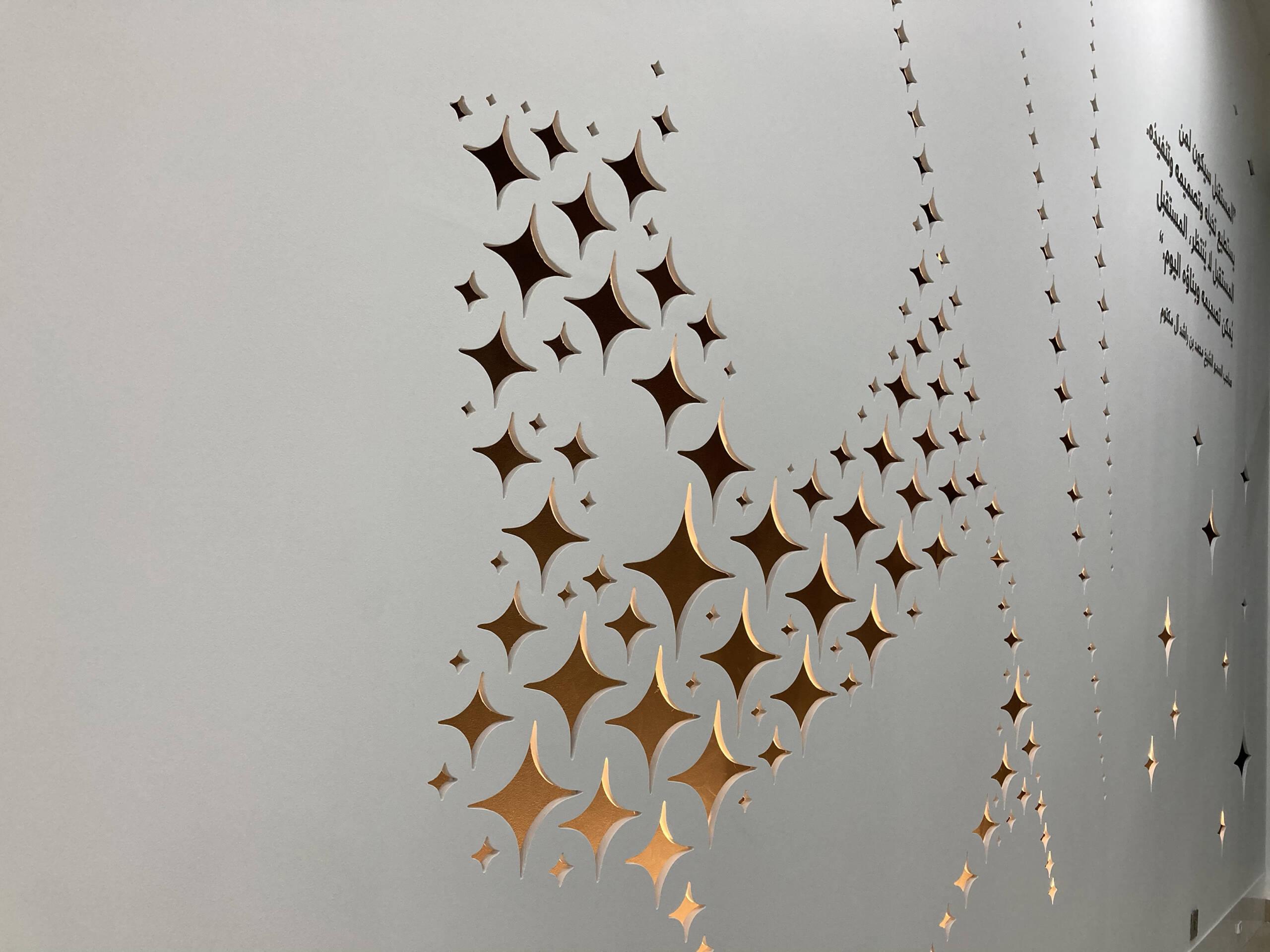 Technology Centre Signage Wall